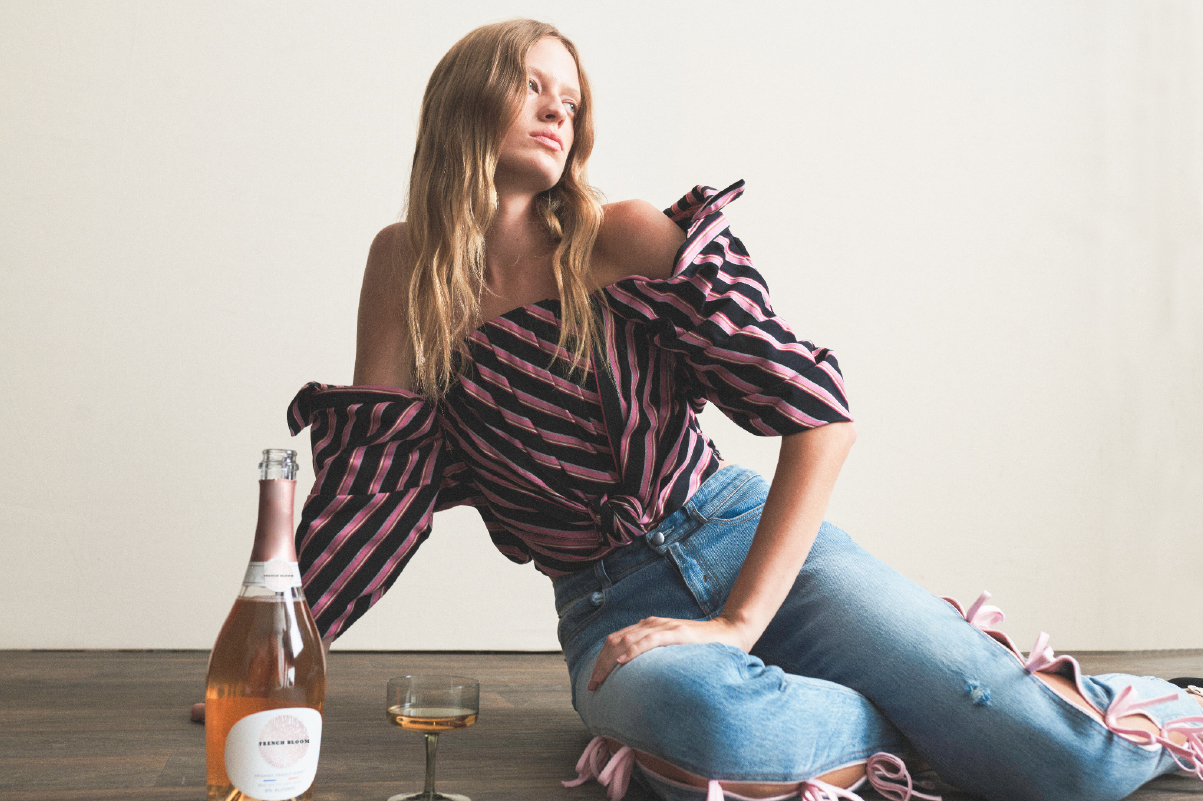 New York style label HELLESSY has actually signed up with forces with French Bloom, a Paris-based alcohol-free champagne innovator. The objective is to release a special pill collection in assistance of Cancer Cartel on the event of Octobre Rose. The collaboration represents an effective union of imagination and empathy, as both brand names collaborate to raise awareness and assistance cancer clients.
Paris-born Sylvie Millstein and French Bloom's co-founders Constance Jablonski and Maggie Frerejean-Taittinger signed up with forces on a 3-piece pill collection. Hand-embroidered decorations on jeans and striking toned shapes harmoniously combine womanly grace with easygoing glamour, highlighting the designers' attention to information and dedication to workmanship.
The restricted edition pill collection can be found in 3 distinct designs, all of which are distinct to the HELLESSY visual, with touches of pink emblematic of French Bloom's launching, Le Rosé and Octobre Rose. The Constance Shirt, called after French Bloom co-founder Constance Jablonski, is a fitted jeans t-shirt with hand-embroidered increased crystals. The Janelle Jeans slim denims are decorated with blush satin bows on leg slits. And the Maggie Bustier– called after French Bloom's 2nd co-founder Maggie Frerejean-Taittinger– is a fuchsia and black pink stripe cotton bustier with a signature trompe l'oeil "males's t-shirt falling off the shoulders" impact.
Talking about the cooperation Silvie Millstein stated: "This cooperation felt so natural to me– from style to principle. Constance and Maggie are precisely the females I develop for– one who is on the go and purchases treasure pieces that feel uncomplicated. I'm so delighted to be sharing such an unique minute with French Bloom, whilst likewise benefiting a remarkable cause– Cancer Cartel."